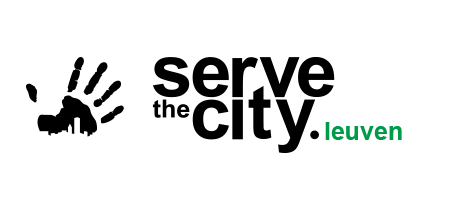 Serve the City Leuven vzw mobilizes and invites volunteers to show kindness in practical ways to people in need by partnering with social restautants, homeless shelters, refugee centers, schools, senior homes and other organisations who help people.
We believe that anyone can be a part of it and that if everyone contributes to the good of others our world would become a better place.
The projects are often simple – painting, cleaning, arts and crafts, helping with homework, serving food and having a coffee with the elderly. We are matchmakers – the connection between the good intentions of people who could serve and a meaningful opportunity to do so.
Our inspiration comes from the life of Jesus Christ, whose central message was to serve humanity. There is no greater love then He who gave his life for others. Hard to find a greater role-model & example then Jesus.
More info at: http://www.servethecityleuven.be/