Interreligious prayer for peace
Beside the civil events in rememberance of the atrocities of the first World War, which ended 100 years ago, yet also in the light of the many cruel conflicts, which are going on in many countries, the different religious represented in Leuven want to explicitly pray for peace.  ICEL will take part in this event, in prayer and through a song brought by our choir.
All are welcome to join us on Saturday November 10th, first for a torch walk from the Ladeuzeplein to the Sint-Pieters Church at 6 pm, followed by a short prayer service at 7 pm.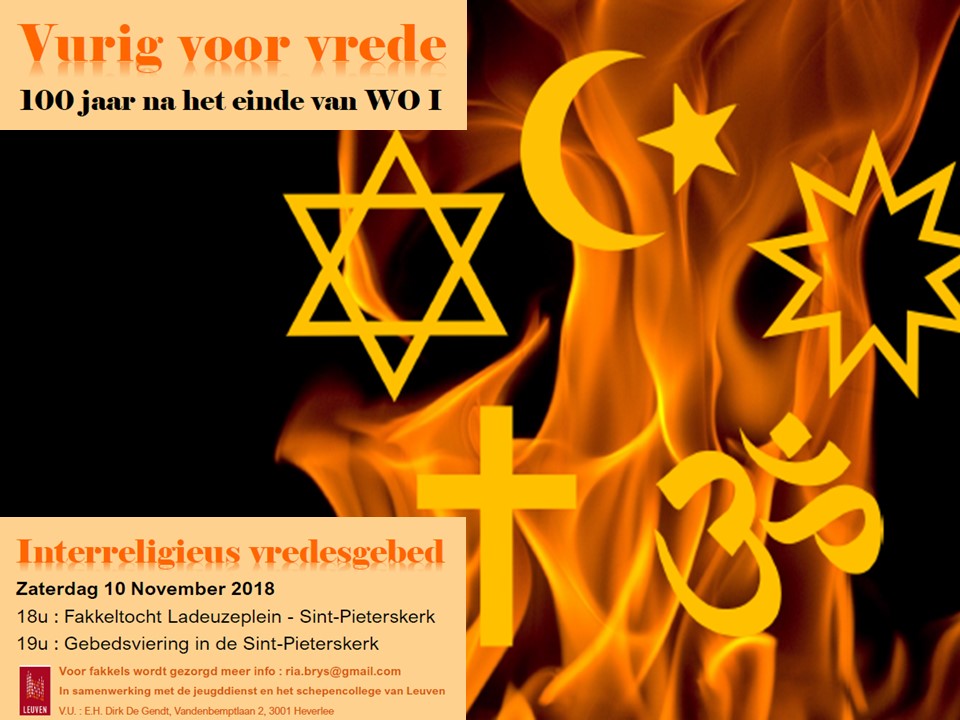 Women's Bible Study
Starting on November 6th 2018, all ladies are warmly invited to a new Bible Study series on Tuesday mornings.
Dates: Tuesdays November 6th – December 11th 2018, and resuming after a Christmas break, from January 8th – February 5th 2019
Time: 9.30 – 11.00 am
Venue: ICEL Connect, Naamsestraat 106, Leuven

For more info, please use this contact form.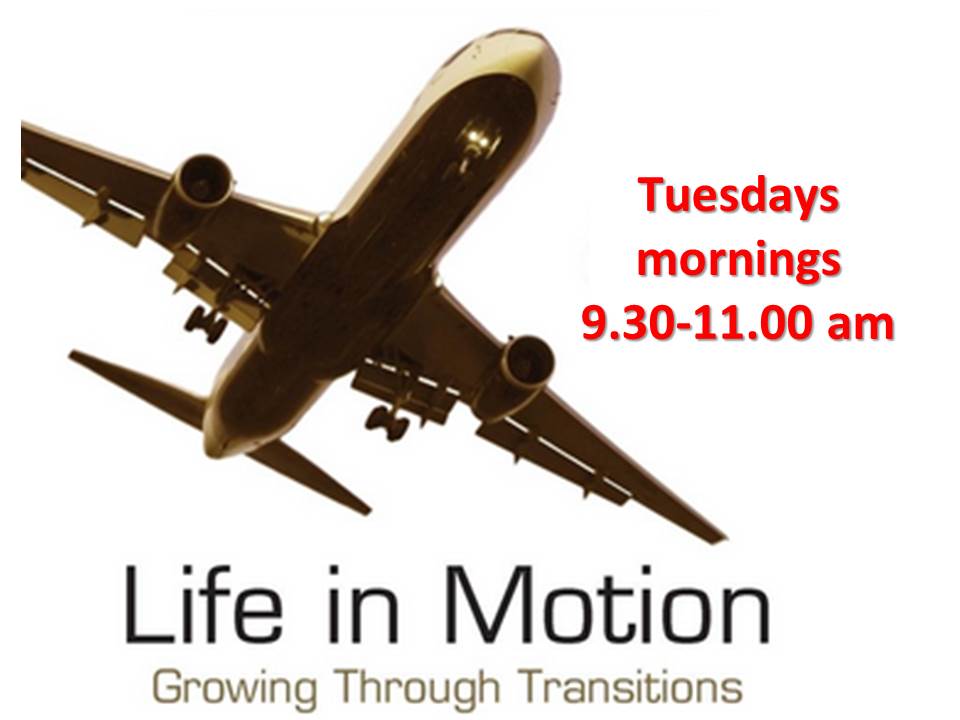 Men's breakfast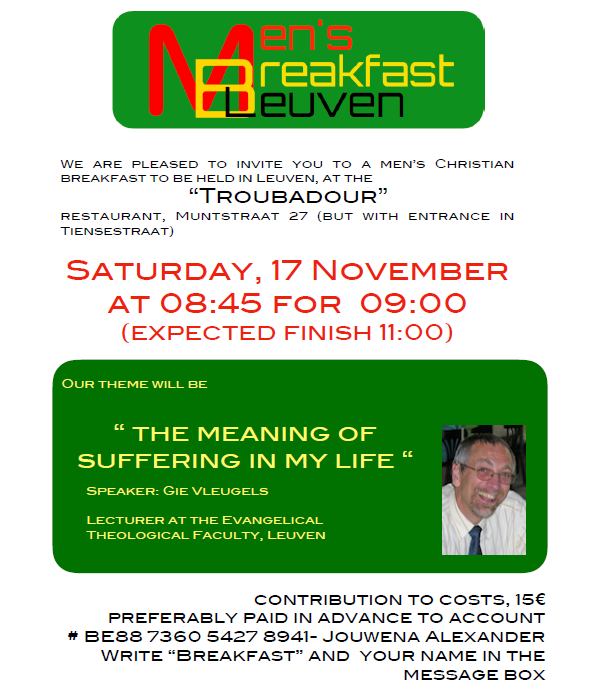 Please register and pay by November 12th. You can also register in church. 
For more info please contact Alexander, Brian or Eric in church or email Eric (pastoral worker).


Community Dinner
Warm welcome to our first Community Dinner on Sunday 18 November 2018 in Pangaea, immediately after the Sunday service. A good opportunity to meet new people, get to know one another a bit better and enjoy the food prepared by different fellowships!  Free contributions will go towards the food expenses and support for Serve-The-City activities.
Please sign up using this form!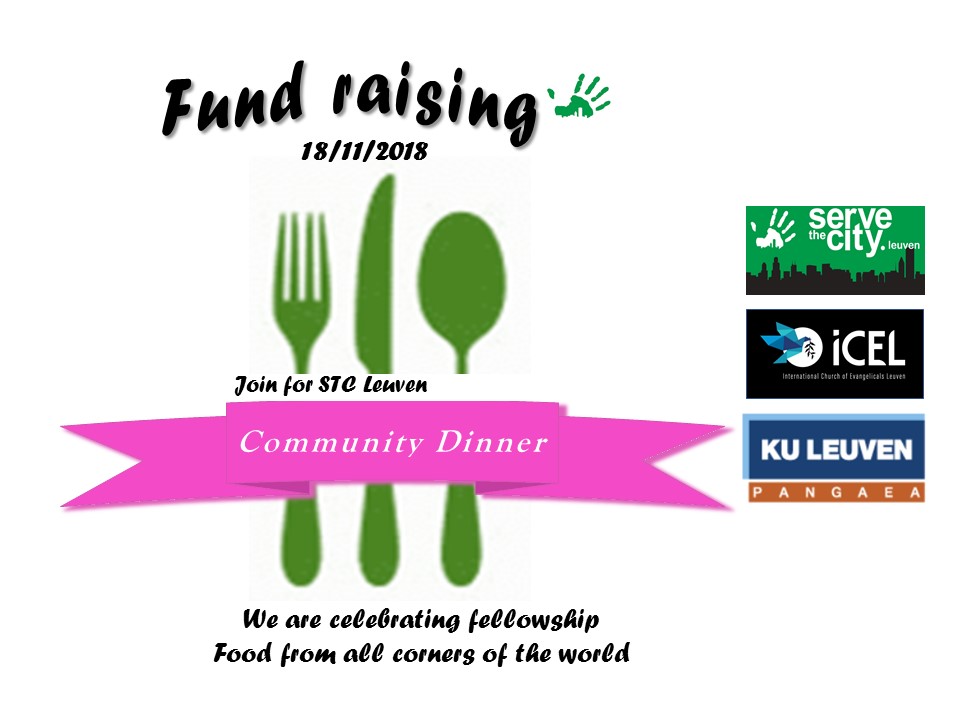 Student Welcome Fair
Meet us at the Student Welcome Fair this coming Thursday 20 September at the 'Agora Leercentrum' located at E. Van Evenstraat 4 , Leuven.
Time: 4 til 6 pm.


Look forward to seeing you there!