O come, let us sing unto the Lord;
let us make a joyful noise unto the rock of our salvation.
Psalm 95:1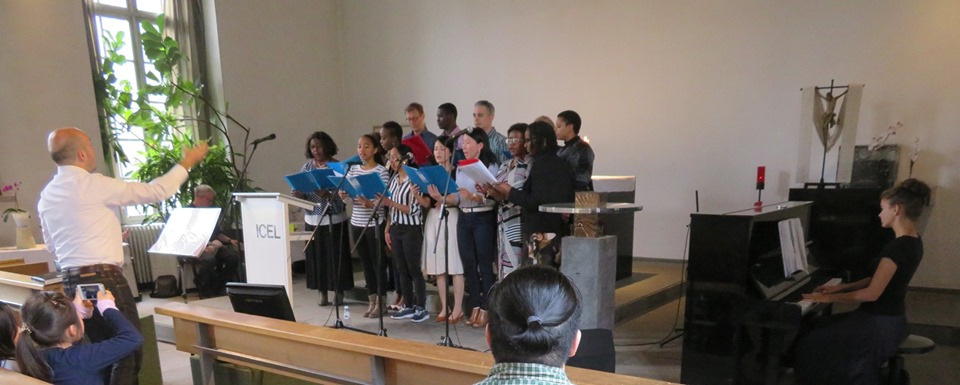 The ICEL choir is open to all who would like to serve through song. Whether or not you have any choral experience, you are welcome. If you are able to hear and willing to learn, please join us! Come to a rehearsal or speak with Robin Vogelzang or David Costa, the choir leaders.
From September to June, we rehearse on Sundays after church in the sanctuary, from 12 to 1 pm. We sing during selected Sunday morning services, with special emphasis on Advent, Christmas, and Easter.
When you come to rehearsal for the first time, please make sure we have your email, and we will send you recordings of the songs we are learning for you to practice at home.